So SPACE was pretty good! Didn't make much of a dollar, but hung out with some great comics people and some great babies of comics people. Bought some pretty good comics, and made some top-notch comics with some dudes. So! Jams: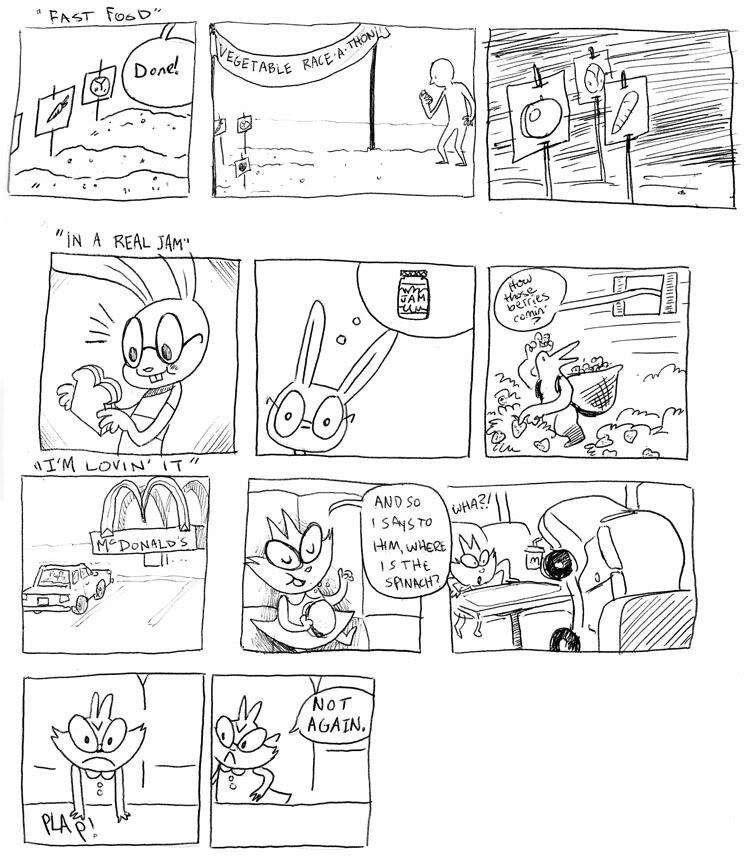 Featuring
turtlesnearby
,
squidattack
, and
manwithjewels
who had not done jam comics before, canyoubelieveit. He drew that excellent berry picking birdman, though, so I guess he did alright.
Got more jams on the way soon, plus finished stuff also! Man oh man, you guys are gonna die of shock at all the timely updates.
.