So you guys should probably have more birthdays. Get on that.
For my mom, who really liked the other stuffed guys I made: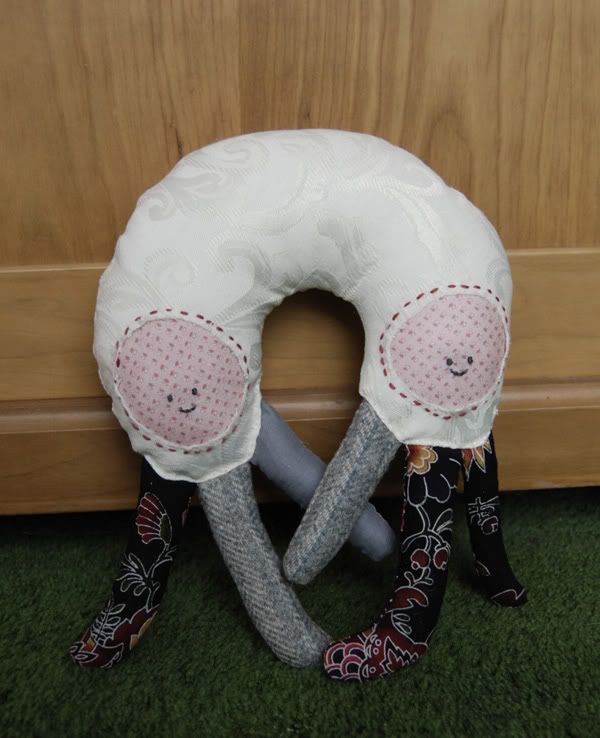 Though those guys were all vaguely based on animals and this is just some sort of whosiwatsit.
For Eric, whose birthday it was today/yesterday:
I should work on figuring out how to make a profession out of 'stupid in-joke cat comics'.
Those are not Eric's baggy eye-lines, those are really badly inked tiny tears of joy.
I feel like I should hype up the fact that I'm going to have a table(with Eric and Kris Lachowski) at SPACE this weekend but neither I nor it are a big enough deal.